Seyi Wright
Managing Director / Chief Executive Officer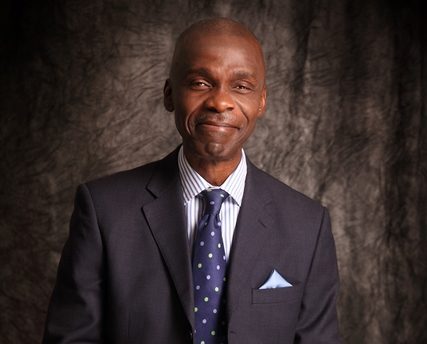 Seyi Wright is the founder Wright & Co Ltd. He has conducted over 400 capacity building programmes
and several strategy sessions for companies in various sectors of the economy. He has trained
over forty thousand (45,000) executives and has consulted for most of the quoted companies in the country.
He has over 36 years working experience, a significant part of which was in the banking industry. He was until April 1997, Chief Executive Officer of Pacific Merchant Bank with ultimate responsibility for effective asset/ liability management and sustained profitability of the Bank.
Prior to his position as the Chief Executive of Pacific Merchant Bank, he had worked with Chase Merchant Bank, Lagos (an affiliate of Chase Manhattan Bank New York) and attended the Chase Manhattan Bank Credit Training Programme in Lagos. The training exposed him to many diverse aspects of credit analysis and management.
He was responsible for establishing the Agricultural lending Department in Chase Merchant Bank. He was at various times the head of the Corporate Banking Division and Capital Markets Division of Continental Merchant Bank (formerly Chase Merchant Bank). In his capacity as Divisional Head, Seyi was involved in structuring several credit transactions, providing financial advisory services and managing very intricate loan work out transactions resulting in collection of significant amount of non- performing loans.
Seyi attended several management training programs including the International Executive Program at IMD, Switzerland and the Executive Internship Programme in International Banking at American Express Bank Limited, New York.
He is a member of NITAD(Nigerian Institute of Training and Development), Centre for Management Development (CMD), the Chairman of the Board of Directors of Bluebird Communications Ltd, a Marketing Communication company, former member of the Board of Management of St Saviours School, Ikoyi, Board member of Crown Proserve Global company, an Accounting firm, member of the Board of Management of  Retirement Investment Scheme of Finance and Commercial Services, amongst others and  he is the author of the highly acclaimed leadership development books; Choose to Make a Difference, Unleash! Your Amazing potential and Reflections on Unleashing Potential.
Expertise and Consulting Focus
Leadership and Management Development
Strategy
Research and Training
Coaching
Change Management
Leadership and Vision
Highlight of Experience
Pacific Merchant Bank
Continental Merchant Bank
Various projects for clients in various industries covering:
Management Consulting
Leadership Development
Credit Analysis
Loan Administration and Management
Training
Education and Memberships
BSc. Agriculture
MSc. Agric. Economics
Associate member, NITAD
Chairman of the Board of Directors, Bluebird Communications Ltd
Member, Board of Management of Retirement Investment Scheme of Finance and Commercial Services
Board Member, Centre for Law and Business (CLB)
contact details
18 Babatunde
Jose Road, Victoria Island, Lagos, Nigeria
feedback form
If you'd like a free consultation, please start by completing the form: